SPECIAL SERVICES FOR LAW FIRMS
Law firms too often let auto-pilot drive their marketing efforts.
Despite spending considerable money, the mindset of, "Let's just do what we did last year" takes hold.
It's an easy trap to fall into. Different sales reps come calling, month after month, for directories, online services, traditional media outlets and the flavor-of-the-month new digital product.
Digital services are on monthly billing, with automatic renewal. Professional directories solicit multiple checks a year – with a Congratulations letter. The distinctions come with the privilege of buying an expensive magazine ad and plaque – with two more billings, in addition to the directory-inclusion charge.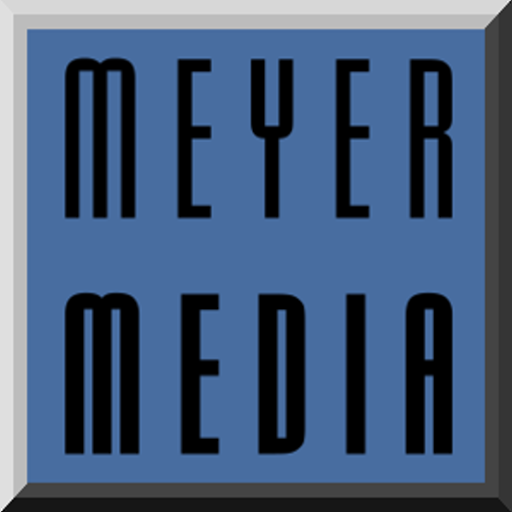 Your law firm signed up to each of these services or products with high energy and bright ideas. Each was sure to produce results. Maybe they did. Maybe they still do.
But the person in the office who originally handled maintenance of the contracts left the firm, or passed the duties to a replacement. Three different ad reps have come and gone since you bought the first ad with each directory. The support contact for your website and each digital product changed, then changed again. The junior associate who joined the practice so excited about blogging didn't stay excited for long. Now it's pretty much pulling teeth to get anyone at the firm to produce original new content for the site. Your bio and informational products in the reception area get dusted regularly, but never updated.
Everyone at the firm got busy with other tasks, like practicing law. And auto-pilot took the marketing reins.
But you CAN do better.
Fire the auto-pilot; Hire Meyer Media
These economical services start with a cold-eyed review of all your marketing spending, from your business cards to your website. Driven by a review for efficiency and effectiveness, these services include:
Communications-Marketing Director work, handled by a pro, on an outsourced, independent contractor basis.
Analysis and recommendations on all your advertising, communications and marketing spending.
Goal setting; Analytics on the plans to meet them.
Creating original content for your firm and placing it across multiple platforms, from the About Us section of your website, to LinkedIn posts, to print materials in your reception area.
Targeted communications by partner or associate, to achieve the internal goals set for that individual.
Website management – from regular posting to redesign.
SEO analytics and tailored PPC campaign planning.
Social media upkeep; Social media campaign planning and implementation.
Public relations and nedia relations.
Event planning and staging, including seminars and professional presentations.
Crisis management as needed.
Publicity for:
°  Your accomplishments, from Bar committee service to attaining Specialty Certifications; from professional association accolades to winning a major decision or settlement in court;
°  Community service, from volunteer work with charitable organizations and civic groups, to the firm's sponsorship of community events and causes;
°  Your new product/services launches and new hires.
Reasonable fees, based on menu selection
Charges for this work are offered on very reasonable monthly-fee plans, based on your choices from a menu of available services. Short-term projects also are welcome and are billed on an hourly-fee basis.
Since the monthly-fee plans start with a review of your current practices and spending, savings may well pay our fees initially. Large law firms assign a partner as their marketing director and pay full-time staff members to do this work. Then they still end up regularly contracting big PR firms for specific special projects.
You can save the full-time costs and achieve the same or better results, by using Meyer Media as an independent contractor for these services. All services contracts with Meyer Media also keep us on retainer for special projects. Our efficiency and effectiveness review is ongoing, to plan and then regularly assess all your advertising, communications and marketing efforts.
Contact Meyer Media LLC today to discuss your needs and our Special Services for Law Firms. Call 614-471-0085 or email InfoMeyerMedia@gmail.com.
Check out other professional services from Meyer Media:
Information on Creative Services offered by Meyer Media
Meyer Media Design Services for Central Ohio Businesses