Rusty Bucket social Feb. 22 to mark RI's birthday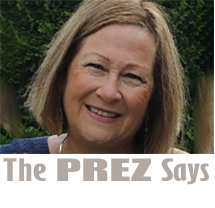 I want to extend an invitation to you to come to our "Birthday party for Rotary International" at 5:30 p.m. Thursday, Feb 22 at the Rusty Bucket restaurant on Polaris Parkway.
While I am doing an extraordinary job as President this year, I request no presents for myself! I am instead accepting gifts for our newest Rotary partner, Star House.
Please see the list of suggested Star House donations below.
And please feel free to bring your friend or spouse to celebrate RI's birthday with our Westerville Rotary Club at the Rusty Bucket, 400 Polaris Pkwy, Westerville, OH 43082
Thanks and I look forward to seeing you on the 22nd!
(P.S. – I am joking about the extraordinary – I am pretty run of the mill) 🙂
Lisa
Lisa Janszen is the 2017-18 President of the Rotary Club of Westerville.
Needs for Star House
TOWELS (LARGE & WASHCLOTHS)
TENTS
Sleeping Bags
Blankets
Men's Underwear – boxers and/or boxer briefs (all sizes and New ONLY)
Women's underwear (all sizes and New ONLY)
Hair Oil/Grease
Shampoo
Body wash
Shaving cream
Tarps
Socks (men's & women's and New ONLY)
Men's and women's shoes (steeled-toe, non-skid, tennis shoes and boots – Gently Used and New ONLY)
Jeans & khakis (all sizes for men and women)
Back packs (adult regular and hiking)
Drawstring bags
Sweatpants (all sizes, men's & women's)
Hoodies (all sizes, men's & women's)
Men's undershirts (all sizes)
Stamps
Earbuds and/or headphones
Umbrellas
Ponchos
Coats (all sizes, men's & women's)
Nail clippers
Can Openers
Talcum powder (or anything that helps w/chaffing)
Plastic/flatware
Belts